It has been a busy week getting around the district to events and meeting with constituents. There are a lot of bills that passed this legislative session, many of which are waiting on an action from the Governor. Over the next couple of weeks, I'll highlight some of the bills that are expected to become law this summer.
Legislative Update
Last week I gave you a look at the details of the out-of-balance $50+ Billion budget plan passed by the democrats. Ultimately it adds more pressure on local governments to raise property taxes, will increase state spending to an unsustainable level, and still does not meet the needs of the programs that we have prioritized in the past.
Today I'm going to give you details on a couple of bills passed by the democratic majority at the last minute that take away our rights and our voice downstate. Both of the pieces of legislation were initiatives of the Illinois Attorney General Kwame Raoul. One limits our ability to challenge bills or executive actions that violate our constitutional rights. The other increases the Attorney General's authority to go after crisis pregnancy centers.
Restricting our ability to challenge our Constitutional Rights
The last three years have taught us that it is important to stand up for our rights, and access to courts to challenge laws that infringe upon those rights is essential. Whether it is likely unconstitutional gun bans, laws that go after our right of conscience, pro-criminal laws like the SAFE-T act or executive actions that violate our rights, Illinois citizens should be allowed to bring legal actions defending our constitutional rights. This legislative session, House and Senate Democrats passed House Bill 3062 which changes where citizens can bring these lawsuits.
This new law states that if an action is brought against the State or any of its officers seeking declaratory or injunctive relief against any State statute, rule, or executive order based on an alleged violation of the Constitution of the State of Illinois or the Constitution of the United States, that legal action can only be filed in a court in Cook or Sangamon Counties.
We, as House Republicans, strongly opposed this legislation. Instead of legislative democrats limiting the ability of Illinois citizens to bring legal challenges to their unconstitutional laws, they should just stop passing laws that violate constitutional rights. This bill takes away the rights of Illinoisans in 100 of our 102 counties. Now, those citizens will no longer be able to bring legal actions defending their constitutional rights in their own county.
Going After Life-Saving Crisis Pregnancy Centers
Just when we think that Illinois Democrats have passed the most extreme laws on abortion and couldn't possibly come up with any more anti-life bills, they surprise us. At the end of the legislative session, the House and Senate Democrats pushed through Senate Bill 1909. This bill goes after Crisis Pregnancy Centers and allows the partisan, publicly rabidly pro-choice Attorney General to bring lawsuits against these mostly non-profit agencies. Complaints against crisis pregnancy centers can be placed by agencies like Planned Parenthood or any other pro-choice advocate. And, for each legal action, these agencies can be sued for up to $50,000.
This bill represents discrimination against those of us who advocate against the out-of-touch abortion policies in Illinois and discrimination against these agencies who provide help and meaningful assistance for mothers facing unexpected pregnancies.
This bill was passed under the guise of going after deceptive business practices, but it will lead to even further politically motivated actions against volunteers and non-profits who are just trying to provide help for mothers in the time they need it most.
I voted against this bill and will continue to fight for the unborn and against the radical anti-life policies in Illinois.
This Week on the Farm:
It is a busy time of year on the farm. I spent some time baling hay while enjoying the view of the sunset. Then we worked to set up the farm for our cocktail party this past week.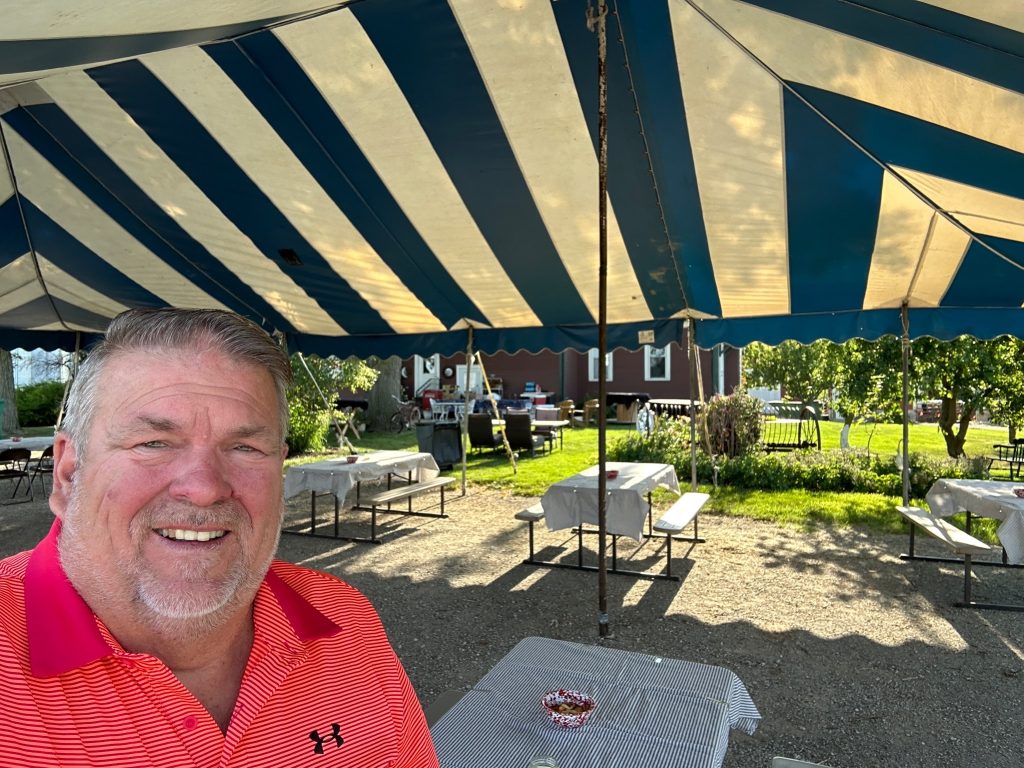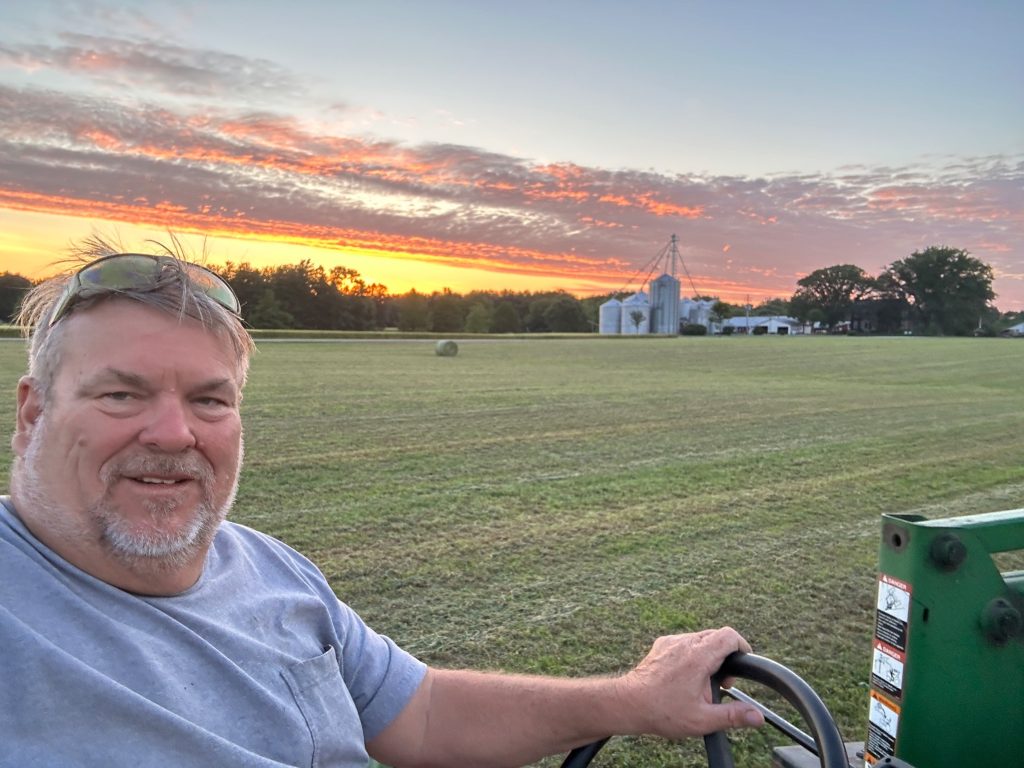 Stay Up To Date:
Was this update informative or helpful? Please share this newsletter with your friends and family. If someone forwarded this e-mail to you, please sign up for my newsletter or send me a message by clicking here: http://www.ilhousegop.org/contactmeier. With this weekly newsletter, I aim to give you a quick update on what is happening at the State Capitol, the top issues in our area, and how you can get involved.