Illinois State Representative Charlie Meier (R-Okawville) was recently inducted into the Illinois 4-H Foundation Hall of Fame. The 4-H Foundation presented the award to Rep. Meier on Ag Day at the Illinois State Fairgrounds in Springfield on Wednesday, August 15.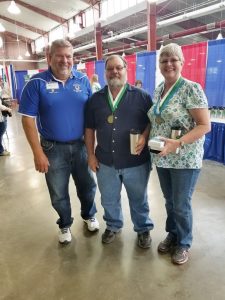 "I am honored and very much appreciate the recognition from 4-H," said Rep. Meier. "As a farmer I recognize the important role 4-H has in educating our next generation in a variety of skillsets." I am proud to support 4-H and will continue to help inspire our youth."
Illinois 4-H Hall of Fame inductees have a track record of exemplary service to 4-H or outstanding career and community achievement and were nominated by either county University of Illinois Extension staff or by the Illinois 4-H Foundation Board.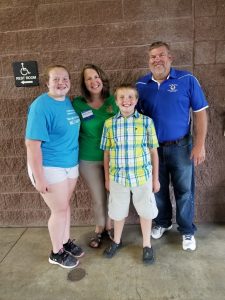 According to the Illinois 4-H Foundation, "Charlie represents 4-H in everything he does. He uses his head, heart, hands and health daily and his only goal is to make our county and world a better place. As busy as Charlie is he continues to make the time to bond with the youth of Washington County during fair season while manning the food stand for the livestock shows/auction and still remains active with the Washington County Federation. Charlie is responsible for the County Wide 4-H Pork Chop Fundraiser which is responsible for paying the enrollment fees for all traditional 4-H club members – thereby benefiting all 4-Hers in the county."
Rep. Meier congratulated three constituents from the 108th
District that were also honored with a 4-H Hall of Fame Award at the State Fair on Wednesday. Sheila Lueking from Centralia (Clinton Co.) and Jim and Elaine Thurnau from St. Jacob (Madison Co.).