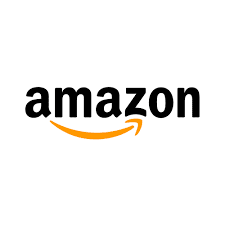 The Illinois State Representative Charlie Meier (R-Okawville) recently sponsored a resolution to welcome and encourage Amazon to consider locating their second company headquarters (HQ2) in Illinois.
On September 7, 2017 Amazon announced plans to open a second company headquarters in North America known as HQ2. Amazon requested proposals from state and local governments for HQ2 and have received 238 proposals from state and local governments from throughout the North America, including multiple bids from Illinois and the St. Louis region.
According to State Representative Charlie Meier, "I truly believe Illinois and the bi-state region can meet the needs of Amazon's second headquarters. We have everything Amazon is looking for in terms of location to an International airport, railroads, public transit, roads and land for HQ2 to meet their needs and wants."

House Resolution 680 touts Illinois' best attributes for reasons why they are best suited for Amazon's second company headquarters. As stated in the resolution approved by the legislature, "We are confident Illinois can meet Amazon's ideal site and building requirements due to the fact that Illinois is the fifth largest state in the country, home to 107 public and private airports, we maintain 18,154 total interstate and state highway miles, operate 63 public transit systems, have 9,982 miles of railroad tracks, nearly 1,100 miles of navigable waterways, and our state encompasses 55,519 square miles of land."
Amazon's second headquarters is anticipated to generate tens of billions of dollars in additional investment in the community surrounding HQ2. The city that is successful at attracting HQ2 will have an opportunity to gain up to 50,000 new full-time jobs with average salaries and benefit packages exceeding $100,000 over the next ten to fifteen years.