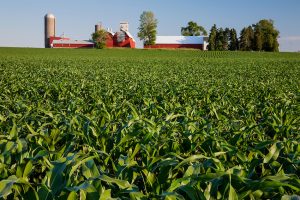 Illinois State Representative Charlie Meier (R-Okawville) was recently chosen by House Republican Leader Jim Durkin to serve as Republican Spokesman for the Agriculture and Conservation Committee. The Spokesman role serves as the top spot for a republican member serving on the important house committee. Rep. Meier replaced retired State Representative Don Moffitt who was appointed assistant director of the Illinois Department of Agriculture effective January 17th.
"I look forward to representing the agriculture and conservation community while serving as spokesman of the committee," said Rep. Meier. "I grew up on my family farm which is over 112 years old – parts of my family have farmed in America for 200 years. I till the same land my great grandparents tilled years ago. To this day, my family farm is very diverse, we produce corn, soybeans, wheat, hay, and raise beef cattle. It is very important to me to ensure Illinois Ag continues to be a leading producer of corn, soybeans and swine."
According to the Illinois Department of Agriculture, marketing of Illinois' agricultural commodities generates more than $19 billion annually. Illinois' 74,300 farms cover nearly 27 million acres – about 75 percent of the state's total land area. Furthermore, Illinois ranks third nationally in the export of agricultural commodities with $8.2 billion worth of goods shipped to other countries.

Representative Meier's additional committee assignments for the 100th Illinois General Assembly include; Appropriations-Human Services; Elementary & Secondary Education: School Curriculum & Policies; Environment; Labor & Commerce; Mental Health and Republican Spokesman for Special Needs Services.
Rep. Meier added, "My door is and will always remain open to individuals and groups which appear before the committees I serve. I continue to listen to the issues and concerns from the individuals I represent because that is part of the representing the people I was elected to serve."