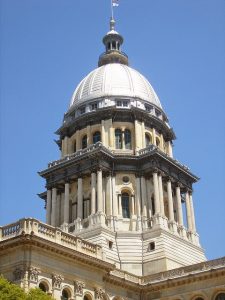 On Thursday, Illinois Attorney General Lisa Madigan filed a motion in St. Clair County court to stop the Comptroller from sending paychecks to all state employees effective February 28, 2017.
Illinois State Representative Charlie Meier (R-Okawville) today released the following statement:
"This is just another political stunt by a Madigan from Chicago. If she really wants to help the legislature pass a budget, then I ask her to please call Speaker Madigan and ask him to sit down and negotiate a balanced budget with both Republicans and Democrats. The state does not have a budget because Speaker Madigan has not shown the willingness to negotiate.
"Lisa Madigan's attempt to prevent all state employees from receiving a paycheck is foolish and irresponsible. We all want to pass a state budget, but shutting government down and putting lives at risk is not the way we reach an agreement towards a balanced budget."