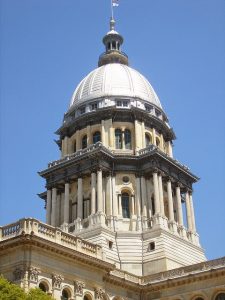 The Illinois General Assembly reached a bipartisan agreement on Thursday, May 12 by approving $700 million in stopgap funding for Human Services. The legislation approved will provide much needed funding to keep the state's social services infrastructure from collapsing.
"After eleven months of gridlock, it's a breath of fresh air to witness both parties working together for the taxpayers," said Rep. Meier. "The funding we approved will fund services such as meals for seniors, youth services, children's health, women's health screenings, and services for Veterans."
Senate Bill 2038 has a dedicated funding source, mostly from the Commitment to Human Services Fund that was set up as part of the temporary income tax hike in 2010 and contains unspent money. The funding will be directed to human services programs that are not covered by consent decrees or existing court orders.
Rep. Meier added, "This is not the be-all-end-all as we still need to reach an agreement to fund all State Operated Developmental Centers (SODCs) which includes Murray Center. We still need to secure funding to keep our prisons open and furthermore we need to complete a budget for last year and the upcoming fiscal year set to begin July 1. With that said, I won't give up advocating for a balanced budget by the end of session which is scheduled to adjourn on May 31."