On Thursday, March 3, the federal lawsuit filed on behalf of Murray Center and all seven State Operated Developmental Centers (SODC) was dismissed after the court ruled positive for current and former residents of Murray Center. The federal court affirmed that residents of state operated developmental centers have the option of choosing a home such as Murray Center or a group home.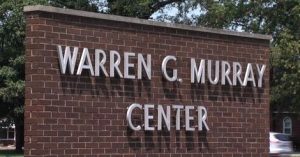 According to State Rep. Charlie Meier, "this lawsuit was certainly a victory for the residents and parents of Murray Center and all state operated developmental centers located throughout Illinois. This is what we and the Murray Parents' Association have been fighting for since the Quinn administration tried to close Murray Center four years ago. We believe strongly that residents and their legal guardians should have an option when choosing their home."

The federal lawsuit was filed by the Illinois League of Advocates for the Developmentally Disabled (IL-ADD) and the Murray Parents' Association. The lawsuit was dismissed because the reasons for filing it are no longer in place. Murray Center is open and the state has no plans to close any of the seven state operated developmental centers at this time.
Murray Center located in Centralia is the only State Operated Developmental Center (SODC) serving central Illinois and parts of southern Illinois, making Murray Center feasible for the State and its residents that call Murray Center their home.