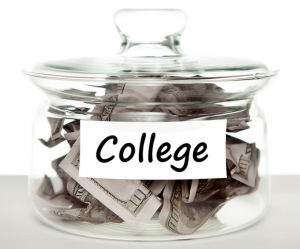 With Illinois' public universities and community colleges approaching eight months without receiving state funding as result of the ongoing budget stalemate. State Representative Charlie Meier (R-Okawville) co-sponsored legislation to fund higher education, including funding for MAP grants.
In addition to legislation co-sponsored by Rep. Meier, on January 27th House and Senate Democrats approved legislation (SB 2043) to support Illinois community colleges and MAP grants, however the bill excluded public universities. Even worse the bill lacked any funding mechanism.
According to Rep. Charlie Meier, "the Democrats proposal for higher education is simply a farce, it was an I.O.U. with no check in the mail. The legislation I co-sponsored will provide funding for higher education, community colleges and grants in which our college students depend on to help make college more affordable."

House Bill 4539 co-sponsored by Representative Charlie Meier will fund public universities at 80% of their Fiscal Year 2015 (FY15) appropriations, community colleges will receive 90% of their FY15 appropriations and MAP grants will be funded. Meier's legislation would appropriate $1.68 billion for higher education.
HB 4539 is contingent upon the approval of the Unbalanced Budget Response Act (HB 4521). The legislation will give the Governor authority to take corrective actions to bring expenditures in line with revenue in circumstances when the State is spending more than Illinois' estimated revenue. This is similar authority granted by the General Assembly to former Governor Pat Quinn. The act would only apply to FY16 and FY 17.
Rep. Meier added, "even though we left the Capitol Thursday without a bi-partisan plan for higher education, I am glad both sides agree something must be done to fund Illinois' higher education system. I am hopeful when session reconvenes we will return with a bi-partisan agreement to help educate our next generation."