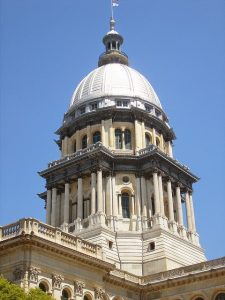 With only a few days' notice, Illinois House Speaker Mike Madigan (D-Chicago) cancelled House session scheduled the week of January 11, delaying the first session of the New Year until January 27. The session cancellation was disappointing news to State Representative Charlie Meier (R-Okawville).
According to Rep. Meier, "when you have a sick cow you have to treat it, not wait for a couple more weeks. State government is on life support, delaying session another two weeks is not the solution to making state government healthy again."
The State of Illinois has continued to operate without a state budget since July 1, 2015, which leads Rep. Meier to believe there is no urgency from Chicago Speaker Mike Madigan to reach an agreement with Governor Rauner on a balanced budget.
Rep. Meier added, "It may be a new year, however old school Chicago politics is live and well in the Illinois legislature. Delaying session sends a message that the Speaker is in no rush to pass a balanced budget in 2016. I am ready to go back to work every day this year until we reach an agreement on a budget that is balanced."