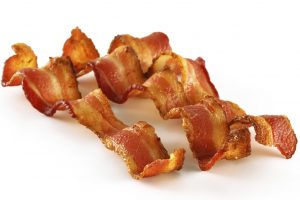 Illinois State Representative Charlie Meier (R-Okawville) recently co-sponsored House Resolution 839 to recognize and promote the significant impact Illinois' pork industry has on the State's economy.
According to the Illinois Pork Producers Association (IPPA), Illinois ranks 4th in the nation in swine production and the pork industry contributes more than $1.8 billion and more than 10,500 jobs to the State's economy.
"I am proud of Illinois' pork industry, one of the largest pork producers in the nation is headquarted in Clinton County," said Rep. Meier. "Illinois pork helps feed the world while providing thousands of good paying jobs to the people of Illinois. It's hard work, my family farm used to raise hogs for decades up until 1979, so I will always advocate for pork and encourage people to continue eating pork."
As stated in House Resolution 839, "pork is versatile, affordable, and accessible for many Americans. It has several beneficial qualities making it easy to incorporate into any healthy diet. Pork is not only a good source of protein, but also provides several important vitamins and minerals. For instance, a 3-ounce serving of pork is an excellent source of thiamin, selenium, protein, niacin, vitamin B6, and phosphorus and a good source of riboflavin, zinc, and potassium."
And for bacon lovers, did you know bacon is consumed at breakfast an average of 12 times per person per year? Each year in the United States, more than 1.7 billion lbs. of bacon are consumed in food service.
House Resolution 839 awaits approval in the Illinois House of Representatives.