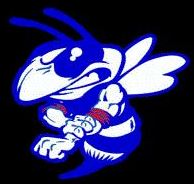 State Representative Charlie Meier (R-Okawville) passed House Resolution 610 honoring the Nashville Hornets girls softball team Tuesday for their winning the Class 2A State Championship. HR 610 recognizes the outstanding accomplishment by the Nashville Hornets and congratulates them on their victory.
The Nashville Hornets defeated Brimfield High School 1-0 in a grueling eleven-inning pitchers duel. This win capped a terrific season, with the team finishing 39-2 as there overall record.
"I am very proud of the hard work and effort put for by the Nashville Hornets," said Rep. Meier. "To finish a season with a record of 39-2 is no small feat. The memories created by this season will be one to cherish for both coaches and players alike."
Included in House Resolution 610, Rep. Meier recognized each member of the Hornets and their coaching staff. The members of the Nashville softball team are Paige Kasten, Emily Thompson, Brooke Burcham, Jordi Harre, Brooke Bartling, Mackenzie McFeron, Alli Liske, Daley Buchanan, Jordan Stiegman, Karly Stanowski, Joey Lane, Dakota Hunter, Maci Ingram, and Deidra Holzhauer. The team's head coach, Dempsey Witte, has coached girls Softball at Nashville High School for 5 years, he is assisted by coaches Bethany Hinkle, Patrick Weathers, Wayne Harre, and Charles Heck.
Rep. Meier's resolution concluded with the following message to the Nashville Hornets girls softball team, "RESOLVED, BY THE HOUSE OF REPRESENTATIVES OF THE NINETY-NINTH GENERAL ASSEMBLY OF THE STATE OF ILLINOIS, that we congratulate the members of the Nashville Hornets softball team on the occasion of winning the Class 2A State Championship Title and wish them many more years of success to come."