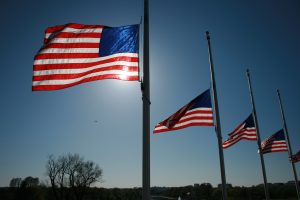 On Saturday, the Illinois House of Representatives adopted a resolution honoring a fallen National Guardsman, Staff Sgt. Joshua Melton of Breese. House Joint Resolution 74 (HJR 74) sponsored by State Representative Charlie Meier (R-Okawville) passed unanimously in the House of Representatives.
SSG Joshua Melton served his country with pride and distinction as a member of the Illinois Army National Guard, joining a year before his graduation from Central Community High School in Breese. He was on his second deployment after serving in Iraq from December of 2004 to March of 2006 when he was killed while serving in Kandahar Afghanistan on June 19, 2009.
"It's always a tragedy when we lose a member of the armed forces in combat," said Rep. Meier. "We owe our freedom to soldiers like Sgt. Joshua Melton who made the ultimate sacrifice so we can live our lives without the fear of tyranny. I believe that this resolution is a fitting way to remember this brave soldier who gave his life for this great country."
HJR 74 now heads to the Senate for approval and will be sponsored by State Senator Kyle McCarter (R-O'Fallon). Effective upon becoming law, the resolution will designate the section of United States Route 50 between the cities of Carlyle and Breese as the SSG Joshua Melton Memorial Highway.