On Wednesday the newly appointed Director of the Illinois Department of Human Services delivered a positive message to the Murray Parents Association. Director James Dimas delivered positive news that Murray Center is not on any closure list and is scheduled to remain open.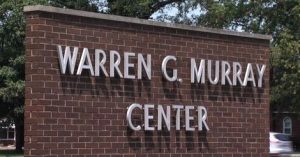 According to State Rep. Charlie Meier, "It's music to my ears to hear the new director of DHS go on record to say Murray Center will remain open. The Murray Parents Association and I look forward to working with the new director to find innovative ways to continue providing the quality of care each resident at Murray deserves. It sure is a breath of fresh air to have a state agency that cares about Murray Center, a place the residents call home."
The official announcement to keep Murray Center open is positive news for its residents, family, staff and the city of Centralia. The battle to keep Murray Center open began over three years ago on February 22, 2012, when (former) Governor Pat Quinn announced to close the Warren G. Murray Developmental Center.
Since the closure announcement was made, the Murray Parents Association, Rep. John Cavaletto, Rep. Charlie Meier, Senator Kyle McCarter and hundreds of friends and family of Murray Center never gave up the fight to keep the developmental center open.
Rep. Meier added, "the events which have transpired over the last three years should serve as a reminder to all of us that no matter what, don't give up. It's amazing what can happen when you put people first and work together to accomplish what some say can't happen. The fact that Murray Center will remain open is a blessing for the residents and family of Murray Center."