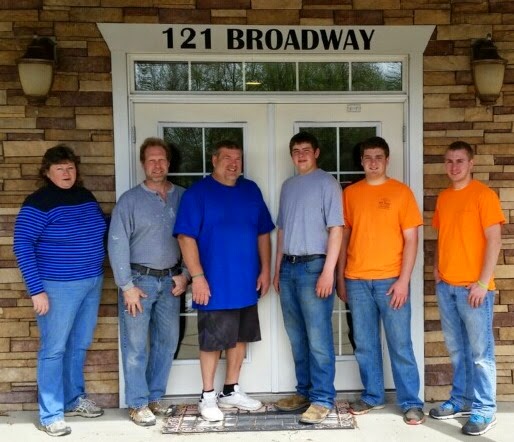 Pictured from left to right Diane Rakers, Tim Reaka, Rep. Meier, and
FFA members Mike Frank, Devon Frank, and Austin Woolf.
On Saturday, April 11th members of the Future Farmers of America (FFA) helped State Representative Charlie Meier (R-Okawville) move into his relocated district office. The district office is now located at 121 Broadway (Route 160) in Highland.
The FFA members labor was auctioned off at a recent fundraiser to the highest bidder – Rep. Charlie Meier.
Rep. Meier's district office is open Monday-Friday from 8:30 AM-4:00 PM. If you have an issue concerning state government or would like to meet with Rep. Meier, you may contact his office at 618-651-0405.