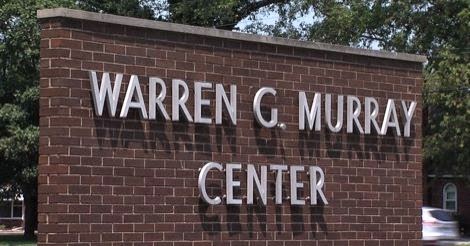 The Illinois Department of Human Services held an Open Forum at Murray Center on Wednesday, April 8th. The forum was held for family members of Murray Center residents and its employees of the developmental center. State Representative Charlie Meier (R-Okawville) attended the forum.
The main topic of discussion at the open forum was the need to revitalize the center and how to improve the appearance of the grounds. Since Governor Quinn announced the closure of Murray, the grounds were not properly kept and are in desperate need of improvement as the facility will remain open. At the conclusion of the forum, those in attendance discussed the need to establish a volunteer beautification committee, and the good news is DHS supports the creation of the volunteer committee.
"The key to providing quality care for residents of Murray is for DHS to maintain open communication with the Murray Center family and I am happy this open dialogue has begun," said Rep. Meier. "It is also refreshing news that DHS is committed to improving Murray Center by working with volunteers who are willing to do some Spring cleaning and help beautify the grounds."
Wednesday's forum was conducted by DHS Assistant Deputy Director Jerry Stam. The purpose of the forum was to begin open communication with parents of Murray Center residents and its employees.